Hi Guys,
I've decided to part with my Iceman as I have an Edwards Explorer and a PGM301 which is plenty hardtails for me Also i'm itching for a new amp so here goes:
Description: Ibanez ICT700 in fantastic condition. Can't find a scratch on it, hardly any wear on the frets and not even any buckle rash. This is the black model with cream binding, has Dimarzio De-activators with cream Jokomo pickup covers which look great. Comes with an extra wide strap because being a thru neck guitar its pretty heavy for me and strap locks to keep it on. I bought this new just over a year ago.
Only fault is that I do not have the original hardcase (had a dispute with the shop i bought it from online about this), but i do have a universal hardcase which i will be sure to pack with something to stop the guitar moving around inside for shipping.
Pics: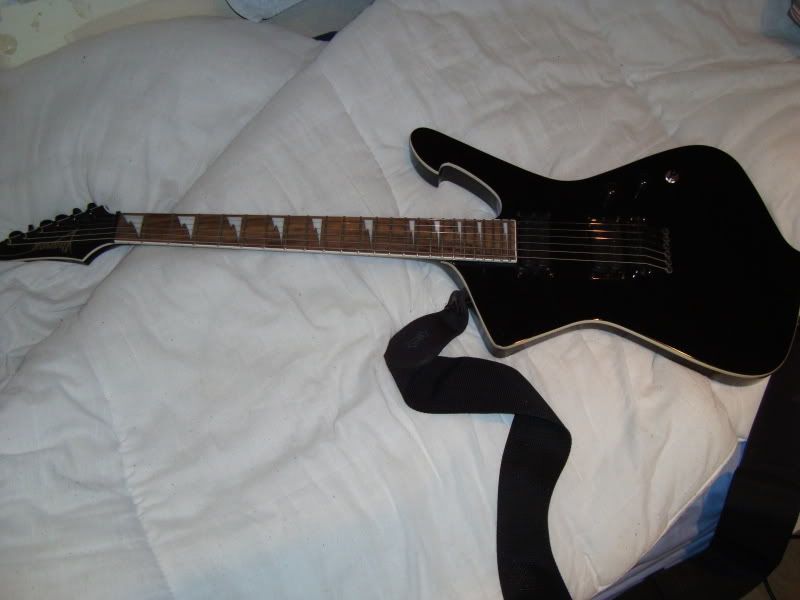 will add more later.
This is my first attempt to sell anything online overseas so please be patient with me I try to avoid it, but Ireland has pretty much run completely out of money now so i have no choice!
Price is €600 + shipping.
Ideally want to sell this within Europe.
Also I hope im putting this in the right section!
Trade wise i'm only really interested in valve amp heads, though understanably that would be difficult to negotiate internationally because of shipping.
Please let me know if i've left out anything, am charging too much or if you just have any questions!