OMG! Look at my new custom 7 String!
Finally, after one hell of a shipping nightmare, it finally arrived! Look how amazing it is! waaaaaaa!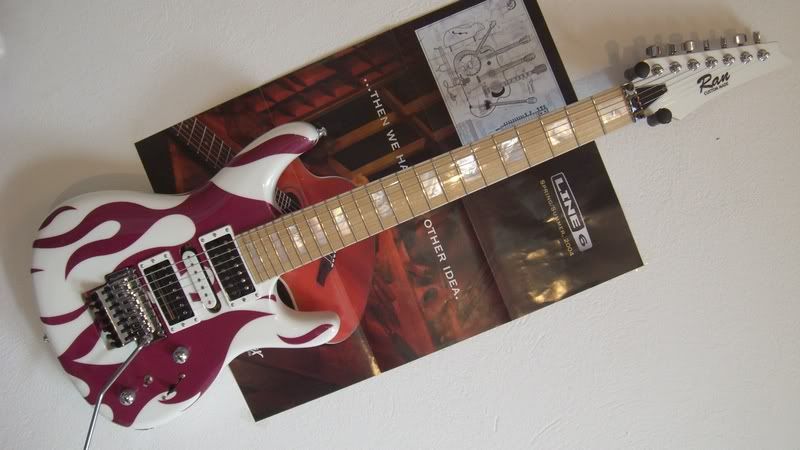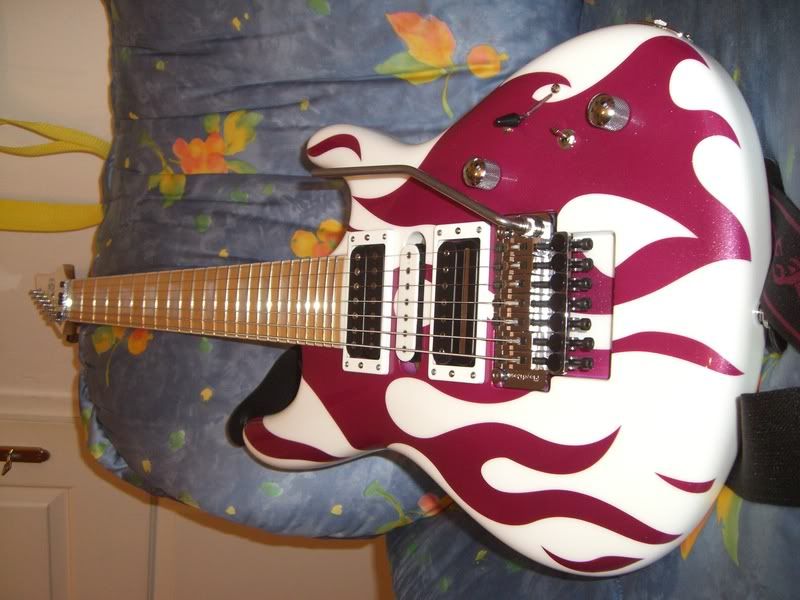 deep set neck tenon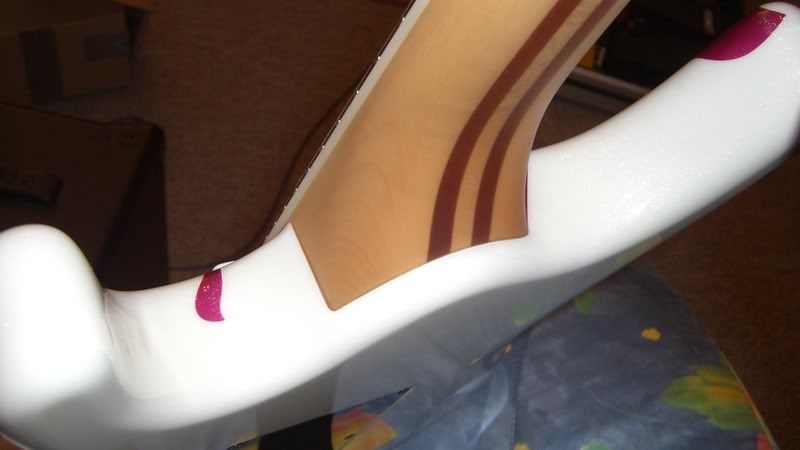 yes, it's my second Ran from
www.ranguitars.com
all I can say is that this guitar is the pure dream come true
If you're wondering what that "shipping nightmare" was, this is what happened:
Ran sent out 2 guitars with UPS and somehow the stickers with the parcel code and tracking number etc. got switched out, so I received a guitar that belonged to a guy from Spain and the guy from Spain received my guitar. UPS then wanted to correct the error and picked up both parcels again to send them to the correct receiver.
But it didn't end there. When they picked up my guitar in Spain, they attached a new tracking sticker on it but forgot to remove the old one.
It went fine at first, but when the parcel reached Germany it somehow got sent back into the direction of Spain.
The problem was that the automatic parcel sorting machine read the old sticker, so my parcel was loaded on a truck to Spain again.

After numerous phone calls, UPS managed to remove the old shipping sticker and my guitar finally arrived at my home.
To sum it up: Shipping time from Poland to Austria: 3 Weeks

The good thing is that the guitar was still fine.
Oh, while im at posting pics, here is my new amp and pedal board:
I sold the Carvin V3 and have a Fender Super Amp Clone by Ceriatone.
It's clean sound is just so "alive".
The amp doesn't have much distortion, so for teh br00talz I have the Engl Preamp now, I got it used, really cheap.
Tuuuuubes
The pedals:
It's made out of a guitar flightcase (waaaay cheaper and bigger). I changed out the hinges to un-hingeable hinges and took out the foam to stick some velcro carpet on it.
The GT8 is elevated to have the power supplys and some FX from the loop under it to save space.
I'm still missing two pedals, one is the AMT Freak Guitar pedal (wich I will probably get from IA himself at the guitar camp), the other one is the Foxrox Aquavibe