Help with Pedalboard Setup!
Hey, new to the forum, and there seems to be a fair few gear-heads knocking about here, was wondering if you could offer me some advice regarding the setup of a pedalboard.
I have the following:
Jim Dunlop Crybaby Wah
Boss GE-7 EQ
Boss DD-6 Delay
And intend to buy shortly:
Boss CS-3 Compression/Sustainer
Boss NS-2 Noise Suppressor
Boss LS-1 Line Selector.
(Boss does it for me!

)
I'm running the lot into a Marshall JCM2000 DSL100 head and 1960 4X12.
Any suggestions as to how best to set these pedals up would be much appreciated. The setup I have in mind is like this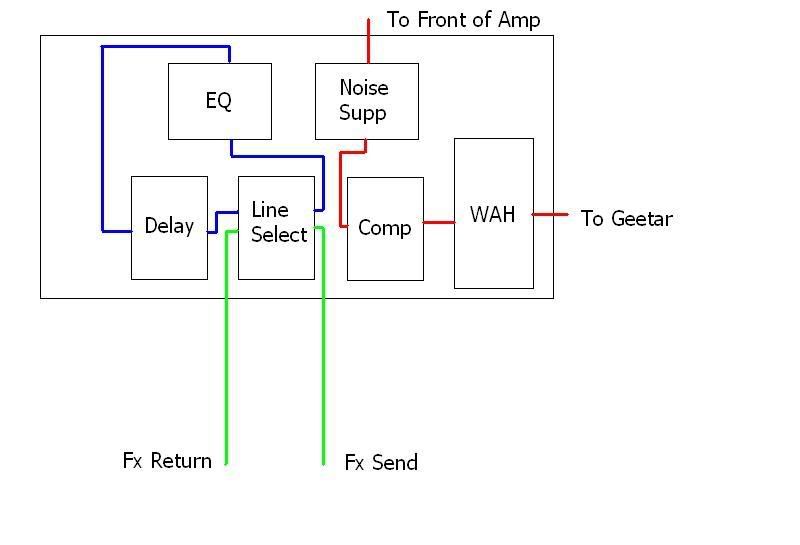 so that i can use the line selector to flick on the eq and delay simultaneously, for my lead sound. I want the compressor on for leads as well, but found that it works better out front for what I need it for. (To increase the attack of my pick on the strings for speed picking etc).
Are there any glaring errors or anything missing?
And is it at all possible to use the compressor in the loop with the same amount of effect as out front? Or else is there a means to turn it on along with the line selector at the push of one pedal?
Haha i was never any good at tap dancing around pedals.
Any help would be much appreciated! Thanks again, Poley.